How To Make Marijuana Meatballs
I love a good vegan meal, but this carnivore creation with Cannabis is the bomb! Today I'm going to teach you how to make marijuana meatballs.
I have been making meatballs since I was knee-high to a grasshopper.
In fact, it was probably one of the first things I learned how to make and I loved watching my Dutch mom season, roll, and cook her famous meatballs.
I also love how when you're making meatballs you can dirty.. real dirty!
I usually throw all of my ingredients together in a big bowl, wash my hands thoroughly before I dig in, and then I get dirty.
Mashing and mushing around the ground beef with all of the seasonings makes it fun and if you're feeling stressed out? Mash harder!
It's stress-relieving for me, and the final result is out-of-this-world tasty!
---
What Do I Need To Make Marijuana Meatballs?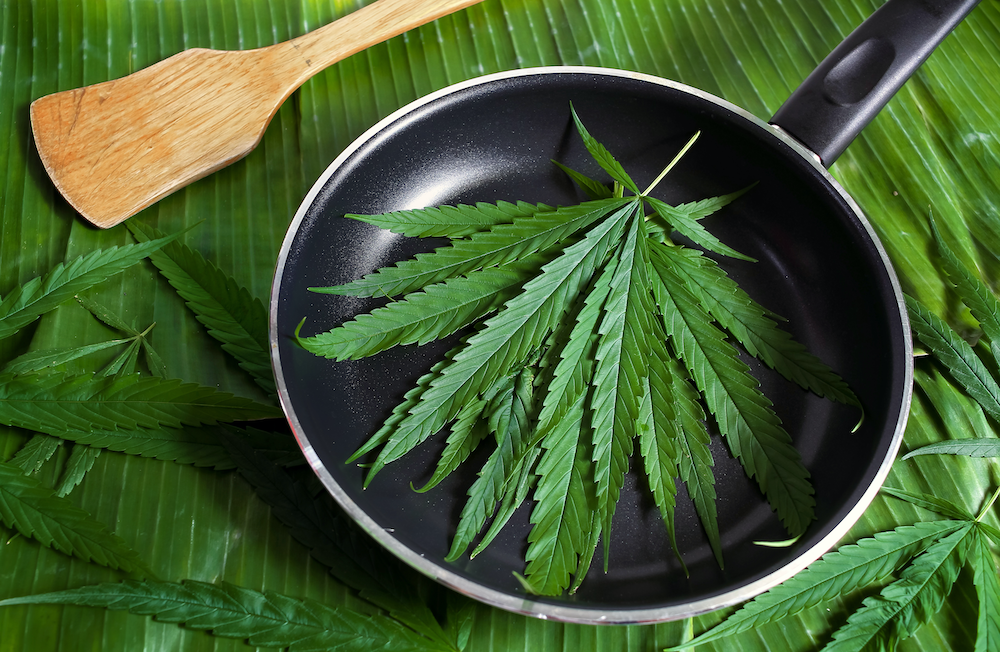 Preparation my friends!
We have to do a few things first, and I never assume that people know how to decarb or make infusions, so that's why you'll see in many of the articles I write, a lot of explaination and videos.
For those who already know, and call yourselves Cannabis Connesuer's, just skip down to the recipe and get ballin'!
---
Cannabutter Recipe
These meatballs call for Cannabis butter – and no, my Dutch Mom definitely did not make Marijuana meatballs for me as a kid!
This batch below should last you a while – depending on how frisky and eager you are to get cooking in the Cannabis kitchen.
Always, always decarb first. This activates the THC in your edibles.
If you ever see a recipe that doesn't ask you to decarb; discard!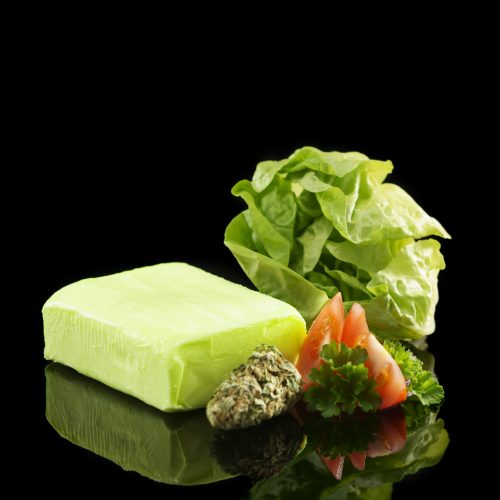 Servings: 1 Cup
Calories: 1628kcal
THC: 700-1400mg
Author: Steph Van De Ven
Decarboxylate your weed by spreading your cannabis evenly on an oven tray And coat with aluminum foil.

Place in the oven on 240F/115C for 25 till 45 minutes, and then let it cool.

Grind your dry cannabis or chop it till fine.

Place the cannabis in a strong mason jar, add butter and (1 tsp of sunflower lecithin)(optional)

Place your closed jar in cold water and let it come to a boil, Boil for 2 to 3 hours.

Strain your butter through a cheesecloth.

Cool down

Now you can use the Cannabis Butter (Cannabutter)
If using a mason jar, be sure to start with cold water. Furthermore, it is imperative to let the water cool gradually so that your glass will not shatter.
The video guide might be slightly different than the blog recipe. The blog recipe is the most updated and accurate.
Calories: 1628kcal | Carbohydrates: 1g | Protein: 2g | Fat: 184g | Saturated Fat: 117g | Cholesterol: 488mg | Sodium: 1621mg | Potassium: 54mg | Sugar: 1g | Vitamin A: 5673IU | Calcium: 54mg
---
To Make Marijuana Meatballs:
Make sure you're good with your Cannabutter situation and get a few things prepared in advance:
Get a bowl with cold water to dip your hands in between rolling.
Make sure you have your Cannabutter at room temp ( if it's in the fridge, just get it out and put it on the counter)
Play some funky music or maybe Italian music to get you in the meatball mood!
Make sure you have nice big, roomy skillet
Decide if you want to make mini meatballs or big ones. You can freeze these for about 1-2 weeks and make sure you label them appropriately so the babysitter doesn't come over and dethaw the wrong meal. Seriously.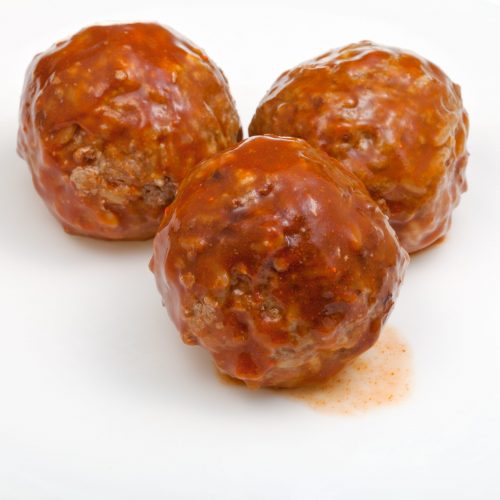 Author: Steph Van De Ven
Cost: 20-30
4 – 6

tbsp

Cannabutter

1/2

small

Red onion

minced

1.5

lbs

Ground beef

1

Egg

1/4

cup

Heavy Cream

1

tbsp

Himalayan Salt

2

tsp

Italian Seasoning

1

cup

Panko Bread Crumbs

2-3

cups

Beef stock/broth
Marijuana Meatball Sauce
2

tbsp

Cannabutter

2

tbsp

Flour

3

cups

Beef stock/broth

1/2

cup

Heavy cream

2

tbsp

Red pepper jelly/jam

1/4

cup

Chopped parsley

fresh
Melt 1 tablespoon of the butter in a large skillet or sauce pan over medium heat. Add the onion and cook until translucent. Remove the onion to a plate and cool. Turn off the burner for now. Wipe out the pan too – with a papertowel.

In a large mixing bowl, combine the ground meat, egg, heavy cream and add the onion. Add salt, pepper, Italian herbs/spices and Cannabis butter, and panko bread crumbs. Mix with your hands or wooden spoon.

With a bowl of cold water standing by, form meatballs by grabbing the amoutn you want ( small or large) and roll them in your hands until they're tightly packed. Dip your fingers in cold water, from time to time, if too much meat is stickingto your hands.

Use more butter in the pan, turning up the heat to medium,and once it's nice and hot, add your mtockand then your rolled meatballs. Do not overcrowd the pan. Turn over your meatballs after a few minutes. Brown all of the meatballs, in batches, removing them to a plate to hang out until you're all done.
Marijuana Meatball Sauce
Add 2 tablespoons of butter and swirl it around to coat the pan.

Sprinkle in the flour, and stir with your whisk to dissolve the flour.

Pour in the stock. Simmer, stirring, until the liquid is reduced and the mixture starts to thicken to a sauce.

Season with salt and pepper, to taste. Lower the heat and stir in the cream and the red pepper jelly/ jam. Add the meatballs BACK into the sauce.

Simmer these bad boys on low until the sauce thickens slightly and the meatballs are heated through for about 15 to 20 minutes. Sprinkle with chopped parsley. SO GOOD!
If you're starting to cook with Cannabis, or you are a seasoned Canna-Chef, check out more recipes here.
For great ideas, pairings and cooking products, check out these products.